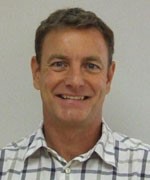 David Pilbeam specialises in performance coaching for individuals and teams. His experience in running businesses and educating leaders enables him to help people to build on their strengths and achieve on-going success.
Style
David's style has been described as challenging, motivating and pragmatic. David uses a performance and strengths focussed approach in his work. He is naturally supportive and encouraging but is never shy of asking the tough questions.
Experience
David has 10 years' experience in one-to-one and team coaching, coach development and organisational change. During that time he has:
• worked at Tom Peters Company to deliver energising transformational workshops and change projects for multinational companies
• developed his own coaching practice, working with business leaders across a variety of business contexts
• coached teams within a large and small organisation in order to raise performance
• worked on change projects within organisations across Europe and USA
He has a strong business background having worked as an Operations Director in the Leisure Sector and in a variety of management roles. David is a trained teacher and has also lived and worked in Asia, Africa and Portugal.
Qualifications and Professional Membership
• MA in Coaching and Mentoring Practice
• Master Facilitator of the Leadership Challenge Workshop
• Member of Association for Coaching
Previous clients include: Texas Instruments, Orange, Pandrol, Rolls Royce, Zurich Financial Services, Experian, AXA, IKEA Supply Chain, Libra Bank Romania, Sodexo Romania, NFU, Applied Bio-systems, Cybex International
Personal
David is a sports fanatic, particularly enjoying cricket, football, rugby, cycling and athletics. He is married with 2 young children.
What David's Clients Say:
"I have always found David's style very effective combining challenge with support. David has a high degree of professionalism in his approach which inspires trust." Emma McCarthy, HR Director, NICEIC
"Over the past 18 months David has coached me through a crossroads in my career and life. I have found him to be very supportive, motivating, and inspiring." Allan Swan – Purchasing Operations Executive, Rolls Royce USA
"With David's support, mentoring and encouragement the skills of our managers have dramatically improved. His influence has lead to a real step-up in performance." David Routely, Managing Director, Aerofill Dawson